It was one year ago this month that I decided to start Thee Getaway Gal and since that time I've discovered how much more there is to the business of blogging than writing and adding pictures. While content may be king it's also about engaging with your audience, understanding SEO, increasing traffic, building a community or tribe with bloggers in your niche, establishing your presence in social media and much more. Knowing where to focus your energies and how to manage your time, in a way that will most benefit the growth of your blog, can be overwhelming. Of all the things I've learned this year, the one that has impressed me the most is how supportive the blogging community is. Not only do they share tips and suggestions of what is and isn't working with each other, they are also there to celebrate wins. There are so many ways to meet fellow bloggers and increase traffic such as community boards on Pinterest, Facebook groups or through a link up which I've found to be one of my favorites.
What is a Link Up?
A link up, or link party, is a way for bloggers to share a link to their favorite post, from their own blog, on someone else's blog. You then read, comment and share other links that were of interest to you or inspired you. I have enjoyed meeting people through a link up and have learned so much from reading other posts I may not have otherwise seen. Here are three link up groups I take part in that I think you will find worth your time. Two are specific to the travel blogging community and the last is open to all types of blogs.
Sunday Traveler hosted by seven fantastic bloggers is a great way to connect and build your community with other travel bloggers. Share your post then check out other links to get travel inspiration from all over the world as well as helpful traveling tips. Head over to Sunday Traveler each Sunday and join the party. I can't wait to meet you there.
I'm not certain that the creators from Backpack Me would consider the Travel Blog Traffic Exchange a traditional link but I think it's a fantastic way to link up with other travel bloggers. Instead of posting a link from your blog once a week there's a link to your site everyday. When visitors click the badge from your site you move up in the ranking on the exchange increasing your visibility with other bloggers and increasing traffic to your blog. You have to first apply to be a member of the exchange and then place the membership badge on your blog. This is a great way to both get exposure in the travel blogging community and an easy way to reach out and meet fellow travelers.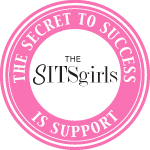 SITS Girls is not a link up specific to travel bloggers however, it's a great way to increase traffic and learn from others. I have learned a few things that have been helpful with the business of blogging from SEO to design and social media tips. I have also enjoyed meeting people outside of my travel niche as I have other interests and so do my readers. It's a fantastic community of smart business minded bloggers.

OK Bloggers it's time to link up! Which one will you be joining? Are you already participating in one that you think is the best? Please share, I'd love to check it out.
Happy Linking!
This post is part of the 2014 A to Z April Blogging Challenge

More places to explore...